Biography of our Team Members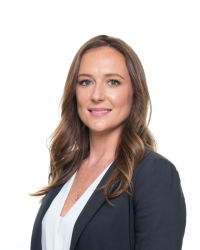 Sandra Madson (Lambert)
Personal Real Estate Corporation
Sandra is highly skilled in communicating with clients who have a lot or may only have a little knowledge in buying or selling real estate. She knows that recognizing clients' needs and establishing relationships based on trust and integrity are essential in helping them achieve their desired goals in homeownership. Every client she works with receives a full concierge service from the first day you meet her and long past the sale or purchase of your home.
Whether you are planning to add a property to your investment portfolio, upsizing or downsizing, moving into your first home, or finding the perfect retirement nest, she looks forward to guiding you through the process.
You are invited to browse call or e-mail her with any questions you have about buying or selling a home anywhere in the central Vancouver Island area.
Ryan Madson
 REALTOR®
Ryan has called Nanaimo home since 1994. Originally coming to the Island to study forestry at Vancouver Island University. The forestry experience provided him with a greater appreciation for the beauty and diversity of land on the island.
Ryan is well admired for his upfront honesty and ability to relate to many, making those around him feel comfortable and confident while being represented. With a passion for sales and an eye for value, he is the asset you need in your corner as your advocate. His 15 years of sales and negotiation background, lends well to knowing exactly how and when to go to bat for his clients' needs while respecting their concerns.
When he is not hard at work he can be found enjoying nature and adventure through boating, hiking, skiing or seeking out that great deal for his clients and friends.
For all your real estate needs today, and in the future, Ryan is an excellent choice to provide you with top-shelf service and commitment.
Dave Knapp
Unlicensed Assistant/Consultant
Dave joined Lambert Madson and Associates in the spring of 2020 as an assistant and consultant. For the previous 17 years, he was a very successful realtor in the Nanaimo area. His experience and professionalism in customer service, housing market awareness, and contract and negotiating skills are a positive addition to the team.